YOUR SPECIALIST PROJECT MANAGEMENT PARTNER
PROJECT AND PROGRAM MANAGEMENT OFFICES
ENHANCED PROJECT MANAGEMENT MATURITY
PROJECT MANAGEMENT TRAINING (ABILITIES AND ATTITUDES)
Download our services
PROJECT AND PROGRAM MANAGEMENT OFFICES
End-to-end approach, strong and proactive engagement from partners and senior experts.
Management, follow-up, and monitoring of project plan and risks. Participation on Steering Committees and Follow-up Meetings.
Project Offices with executive project managers.
Creation of Master Plans and Systems Plans.
ENHANCED PROJECT MANAGEMENT MATURITY
We increase our clients' competitiveness by enhancing the maturity of their Project Management processes. Quick win improvements, we adapt PMBok and PM2 to the needs of our clients.
We define, audit, and execute Project Management and Service Management methodologies.
We provide the Client with interim on-site support to improve their project management processes, including quick wins and guidance with on-the-job training.
Pathway to excellence
PROJECT MANAGEMENT TRAINING (ABILITIES AND ATTITUDES)
Certified PMI® and Agile training, tailored to the Client.
Classroom learning, multimedia simulators, and exam preparation.
Role Playing, Coaching, Team Building, and E-learning.
MANIFESTO FOR THE ADOPTION OF GOOD PROJECT MANAGEMENT PRACTICES IN THE MANAGEMENT OF EUROPEAN FUNDS
We believe that good practices, common understanding, ethics, professionalism and the commitment of all the agents involved, whether public or private, will be decisive, as in any project, to achieve the common goal of ensuring that the European recovery funds granted to Spain transcend in their entirety to our economy and our society.
– June 2021 –
see manifesto
We are looking for clients who share and engage with our values.
Clients who want to enhance the maturity of their Project Management processes
Clients who want to implement mature models and improve processes
Clients who want PMI® and IIBA certified training
Clients who need help with their Project Management Office (PMO)
PMI Barcelona Chapter annual conference
Kiteris attended the annual Project Management Institute (PMI) conference, held on 20th November in the Farga event centre in Hospitalet in Barcelona.
Read more about the conference
Our success stories
TRANSFORMATION OF THE MANAGEMENT OF A TRAVEL AGENCY INTO A DIGITAL SOLUTION
Unique travel agency success story
See success story
HOMOGENIZATION PROGRAM OF ALL BUSINESS PROCESSES AND TECHNOLOGICAL PLATFORM
Industrial client success story
See success story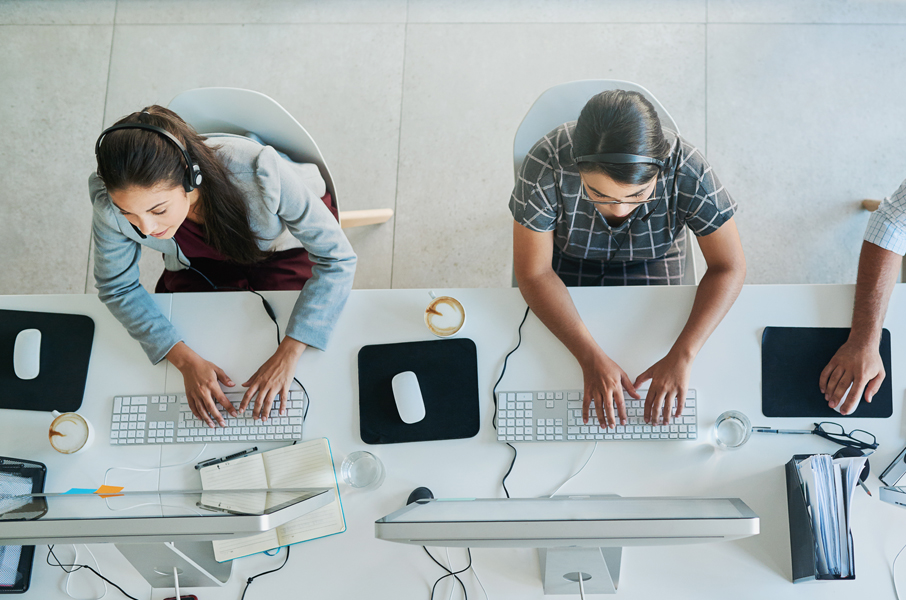 TECHNOLOGICAL MODERNIZATION OF THE USER INTERFACE OF THE MAIN CLAIM MANAGEMENT SYSTEM
Insurance sector company success story
See success story
Latest articles
Historia de nuestra vida…. Los que tenemos ya una edad nos acordamos como empezamos a gestionar proyectos en los 90s del Siglo XX siguiendo las metodologías creadas siguiendo las directrices y estándares enunciados por el www.pmi.org o por PRINCE2 de Axelos. Esta forma de gestionar proyectos predictivos (alcance, coste, y plazos conocidos desde el principio) con fases secuenciales en cascada ("Waterfall" en inglés) fue perdiendo adeptos con el inicio del Siglo XXI a medida que el concepto de proyectos ágiles adaptativos (el alcance va cambiando durante los diferentes sprints) iba ganando terreno, sobre todo en las empresas de productos/apps o de internet en las que el time-to-market de versiones básicas era primordial para lograr salir al mercado de forma muy rápida (MVP) e ir evolucionando posteriormente. Existen diferentes metodologías que ayudan a conseguir estos objetivos, las principales son Scrum y DevOps. En los últimos dos o tres años se ha alcanzado cierta madurez en la moda o tendencia de hacerlo todo agile y los Clientes empiezan a darse cuenta que, salvo contadas excepciones de Clientes que son completamente (todos sus proyectos y todos sus departamentos) waterfall o completamente agile, la mayoría de los Clientes necesitan gestionar proyectos de forma híbrida….
Team as a Service (TaaS) en las TIC
Debido a los tremendos cambios que suceden actualmente en la Sociedad de la Tecnología de la información y de los datos (Cloud, IoT, Big Data, e-commerce, blockchain, IA, …), se está produciendo una disrupción en la forma que algunas empresas están enfocando su relación con sus proveedores tecnológicos.
Would you like more information on Project Management?
Get in touch with us to find out more